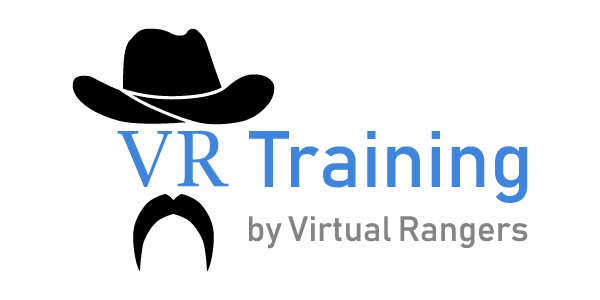 VR Training, training by Virtual Rangers
Discover VR TRAINING
Virtual Rangers has developed a training solution in virtual reality called VR Training. Because needs in training vary from one company to the next, VR Training is meant to adapt to the specific needs of each of our clients.
Looking for optimal training solutions in each business sector is the heart of our philosophy.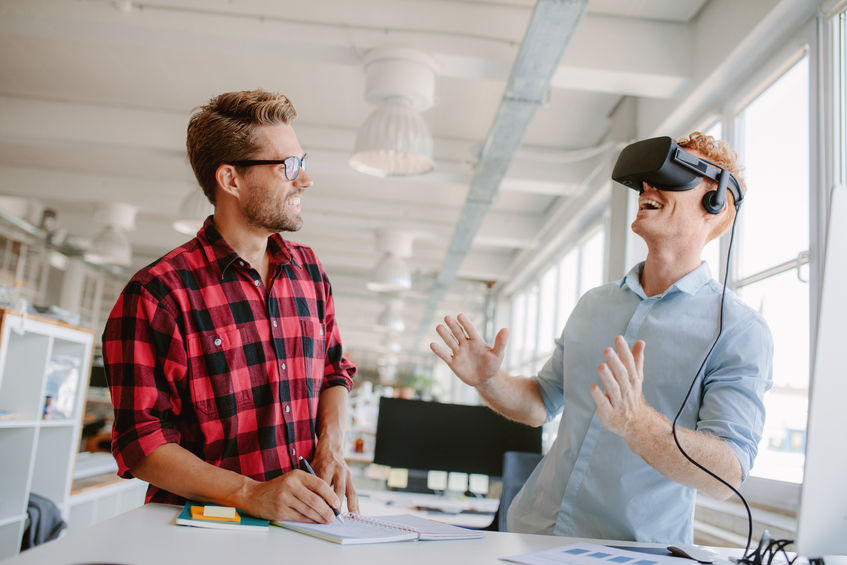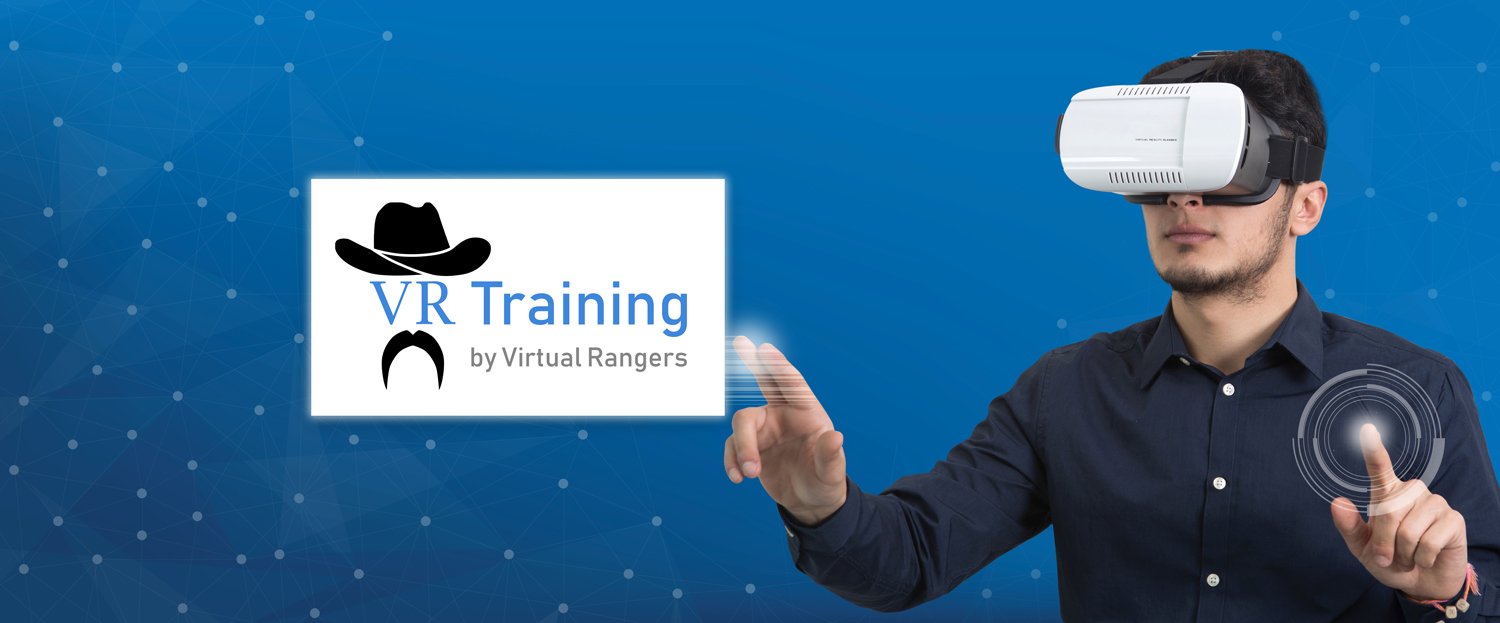 By immersing the user into a unique experience, virtual reality optimizes the implication and the cognitive learning of the trainee. We create realistic scenarios which allow the user to live it as the main character.
Moreover, VR Training is particularly interesting for soft skills : qualities which will for example help a trainee integrate a team or find fulfilment at work
With VR Training, using virtual reality becomes an addition and a natural extension to the normal activity. Thanks to our customized solutions, the co-worker being trained is immersed in a reality which is indeed virtual, but which is also fully consistent with his/her activity ecosystem in order to better master it.
Tangible business applications
Virtual reality is an amazing training tool mainly because it offers a funnier training approach enabling the acquisition of new competences through gaming and while having fun.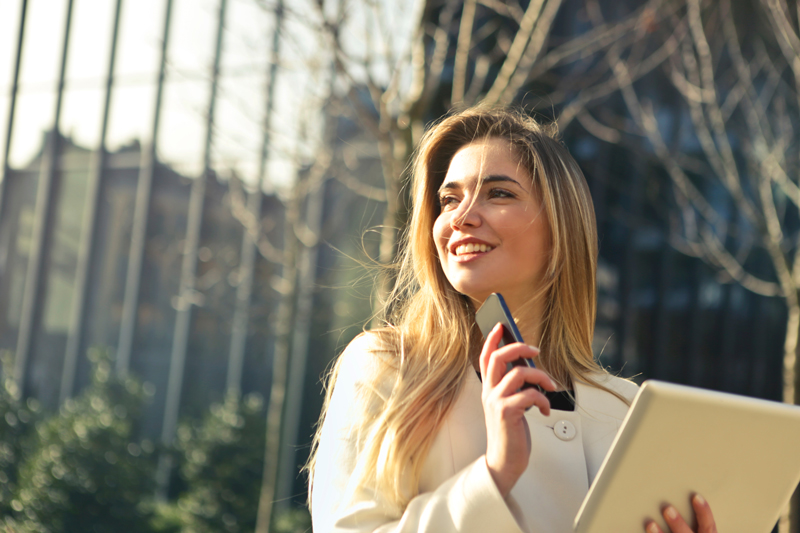 It can be considered as the centre of several strong trends in the business world : The wish to train employees, their pursuit for self-development and the creation of a stimulating and enjoyable working environment.
Besides, several situations are difficult to recreate, for example surgical procedures or professions which require maintenance interventions at heights. Even if theoretical learning is and remains essential, nothing can replace practice ! Virtual reality offers to fill the gap.
VR Training offers practical business applications. We develop a 3D universe for you in order for the trainee to experience what he/she is going to actually live.
Measure the users progress
Finally, for our business oriented training solution, we have integrated a specific tool to efficiently manage the users progress by giving access to a range of extensive statistics thanks to which the progress of each trainee can be measured.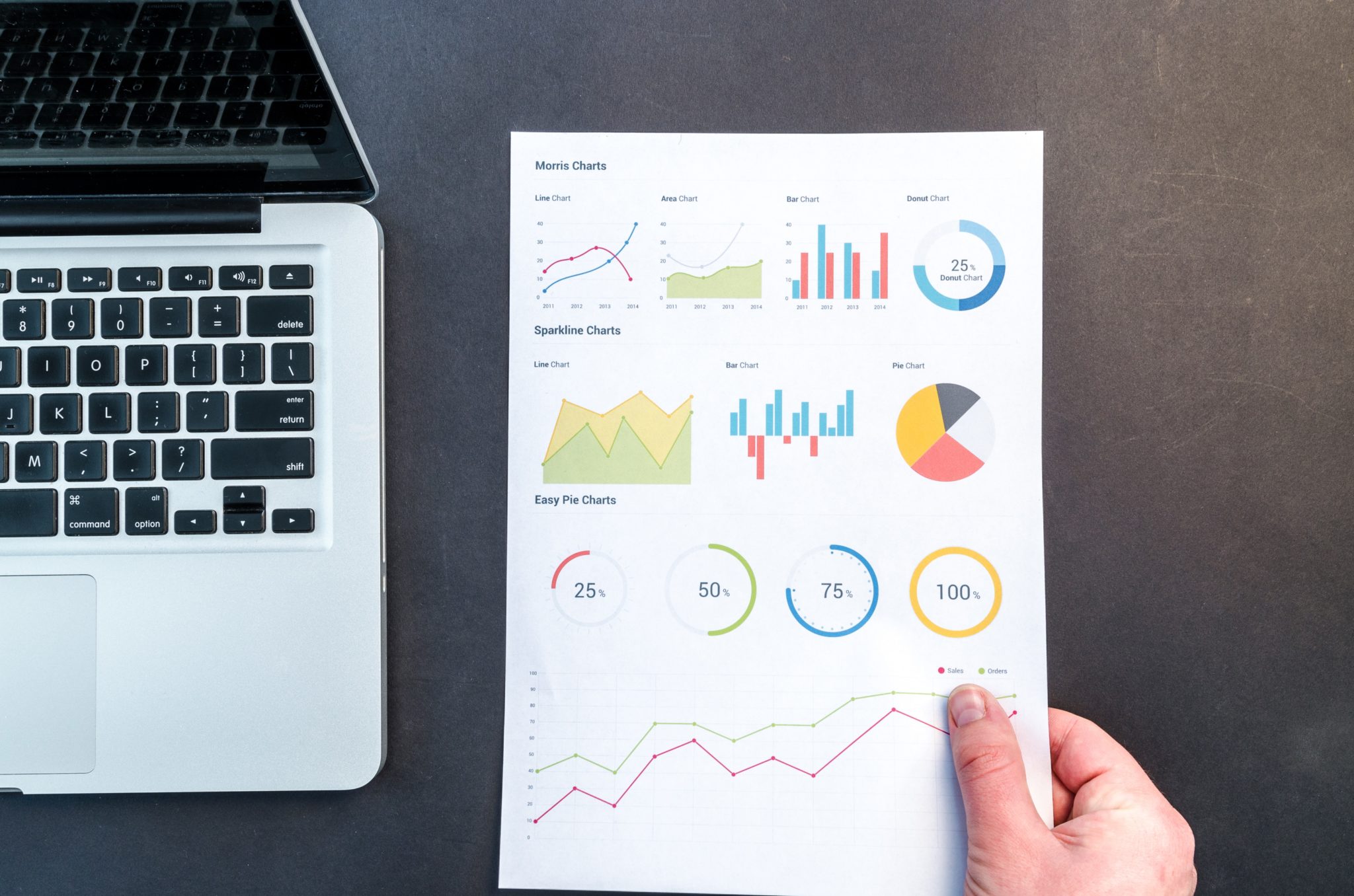 How does it work ?
In the virtual world proposed by VR Training, all interactions can be registered and monitored. After registration and analysis, these give precise indications on a trainee's evolution and progress in learning.
These data are secured. The results traceability is provided by a progress backup system. The server is protected and data are encrypted. After analysis, these data will provide precious indications to make your training offer even more efficient for your co-workers.